A 2771 cc Non- turbo diesel engine with 77 hp! Load it up to 3 tons, and it can still carry the payloads with utmost ease. The 100-liter fuel tank will keep you running on a long haul, reaching a maximum of 95 km/h. The 11-feet big deck can also be enlarged with another deck option (C314) below.
There is no Single Truck in Pakistan with the same feature-set at a close price (let alone similar). The only competitor for our C311 specs costs almost twice the price of our Pakistani Truck! In this category of commercial trucks, C311 offers the best value for money.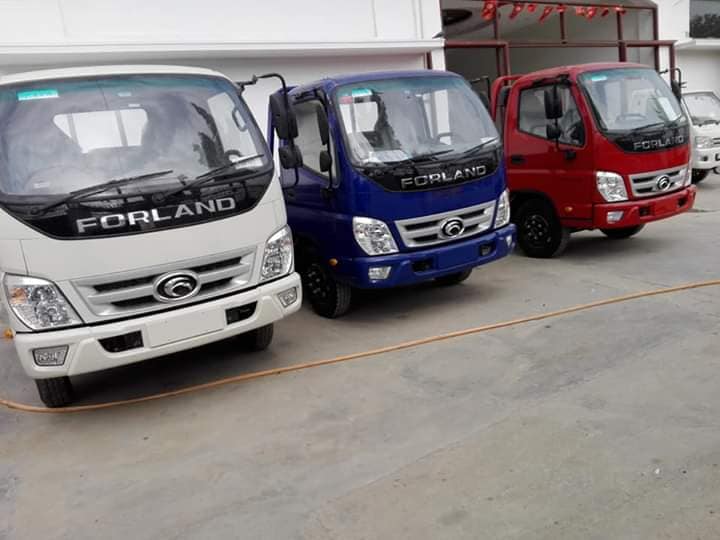 Overall Length: 5140 mm
Overall Width: 1960 mm
Overall Height: 2250 mm
Cargo Length Inner: 3300 mm
Cargo Width: 1810 mm
Cargo Height: 360 mm
Tread (F/R): 1533.5/1486 mm
Overhang (F/R): 1120/1420 mm
Turning Radius: 6 mm
Ground Clearance: 200 mm
Frame: 192x60x6 mm
Wheelbase: 2600 mm
Payload: 3000 Kg
Kerb Weight: 2410 Kg
Front Axle: 2000 Kg
Rear Axle: 5000 Kg
G.V.W: 5549 Kg
Model: BJ493Q
Type: Inline, 4 Storke -Cycle, water cooled, Direct Injection Diesel Engine
Valve: 8
Bore x Stroke: 93×102 mm
Compression Ratio: 18.2:1
Fuel Type: Diesel
Displacement: 2771 CC
Emission Standard: Euro 1
Power/RPM: 77.5/3600 HP/RPM
Torque/RPM: 172/2200 NP/RPM
Fuel Tank: 100 Litre
Gradeability: 25%
Maximum Speed: 95 Km/h
Model: 5TS32
Type: Manual
Drive System: 5 Speed
Gear Ratio: I:5.595 II:2.848 III:1.691 IV:1.000 V:0.794 R:5.347
Clutch: Diaphragm-spring Clutch 240
Front: Hydraulic Drum Brake
Rear: Hydraulic Drum Brake
Front: Rigid Axle Suspension
Rear: Rigid Axle Suspension
Steering: Recirculating Ball type, Electric Power Steering
Tyre: 6.50R16 (Rear Double)
The payload platform of C-SERIES (Cargo Trucks) is ranging from 1 to 7.5T. It is fitted for modification of bravo box trucks, stake trucks wrecker, refrigerator trucks, aerial platform trucks etc. Forland C-SERIES (Cargo Trucks) have the features of strong load capacity, good trafficability, high efficient, and reliable etc. They are mainly used for the transportation of food, household items, agricultural and sideline products or other LTL goods in the urban area, intercity, or the transportation between cities and suburbs. It provides a variety of solutions for the city transportation.
021-34553058, 021-34559710
Location
Address: 87/S, ALLAMA IQBAL ROAD, P.E.C.H.S., BLOCK 2, KARACHI
Open Hours
Mon:9am – 6pm
Tue: 9am – 6pm
Wed: 9am – 6pm
Thur: 9am – 6pm
Fri: 9am – 6pm
Sat: 9am – 6pm 
Sun: Closed