The large weight-lifter C717 Forland Pakistani Truck is capable of carrying up to 7.5 Tons and more 'on the go!' With a powerful 4214 cc engine and a 6-Speed manual transmission, carrying payloads around the city becomes easier. Its 120-litre fuel tank means a non-stop show for long journeys as well; from city to city. Contact us for inquiries and free test drives.
There is no Single Truck in Pakistan with the same feature-set at a close price (let alone similar). The only competitor for our C717 specs costs almost twice the price of our Pakistani Truck! In this category of commercial trucks, C717 offers the best value for money.
Engine
Yuchai 4.2 L Diesel Engine
Brakes
Air Pressure Drum Brakes
Storage
Gas Storage Tank and Dryer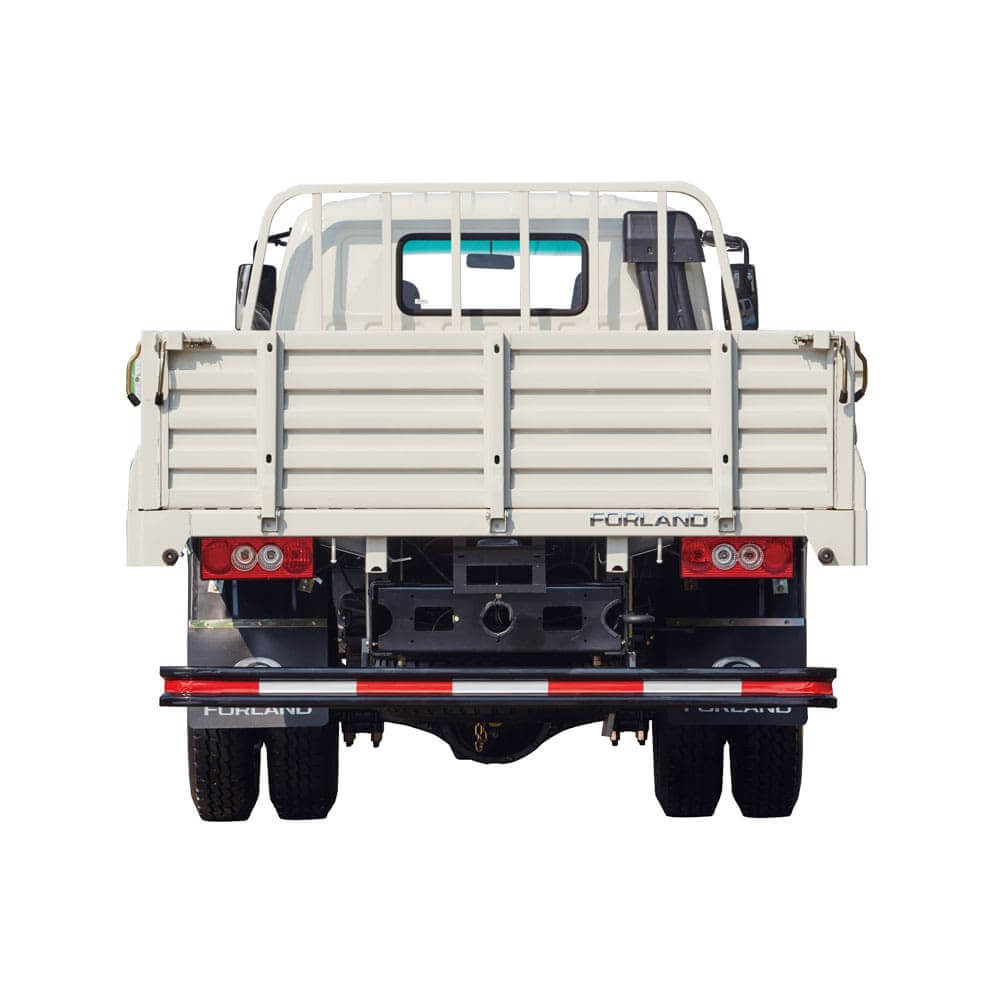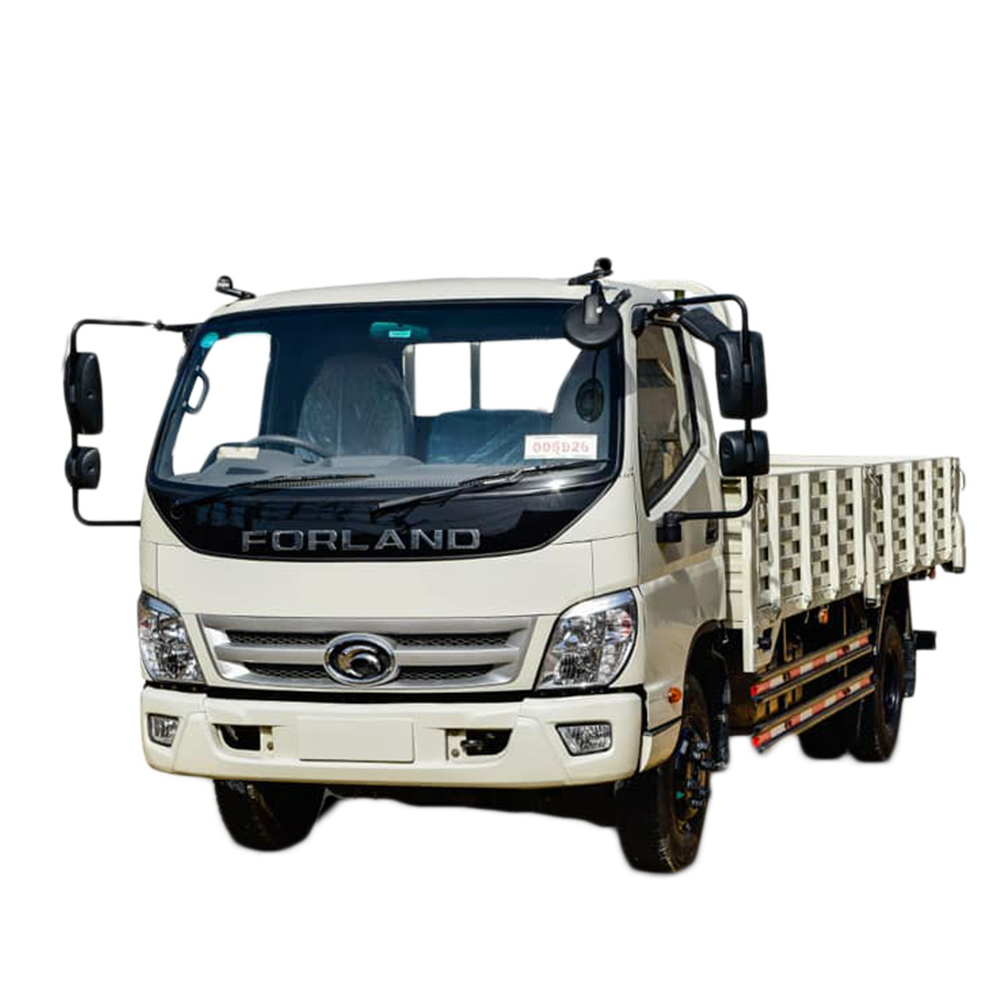 Overall Length: 7040 mm
Overall Width: 2065 mm
Overall Height:  2370 mm
Cargo Length Inner: 5160 mm
Cargo Width: 2060 mm
Cargo Height: 550 mm
Tread (F/R): 1664.4/1630 mm
Overhang (F/R): 1140/2100 mm
Turning Radius: 7.6 mm
Ground Clearance: 220 mm
Frame: 232x65x(7+4) mm
Wheelbase: 3800 mm
Payload: 7500 Kg
Kerb Weight: 3750 Kg
Front Axle: 2600 Kg
Rear Axle: 6500 Kg
G.V.W: 11380 Kg
Model: BJ493Q
Type: Inline, 4 Storke -Cycle, water cooled, Turbo Charge Diesel Engine
Valve: 8
Bore x Stroke: 108×115 mm
Compression Ratio: 17.5:1
Fuel Type: Diesel
Displacement: 4214 CC
Emission Standard: Euro II
Power/RPM: 120/2800 HP/RPM
Torque/RPM: 350(1400-1700) NP/RPM
Fuel Tank: 120 Litre
Gradeability: 25%
Maximum Speed: 90 Km/h
Model: 545
Type: Manual
Drive System: 5 Speed
Gear Ratio: I:7.312 II:4.311 III:2.447 IV:1.535 V:1.000 R:6.972
Clutch: Diaphragm-spring Clutch 325
Front: Air Pressure Drum Brake
Rear: Air Pressure Drum Brake
Front: Rigid Axle Suspension
Rear: Rigid Axle Suspension
Steering: Recirculating Ball type, Electric Power Steering
Tyre: 8.25 R16 (Rear Double)
The payload platform of C-SERIES (Cargo Trucks) is ranging from 1 to 7.5T. It is fitted for modification of bravo box trucks, stake trucks wrecker, refrigerator trucks, aerial platform trucks etc. Forland C-SERIES (Cargo Trucks) have the features of strong load capacity, good trafficability, high efficient, and reliable etc. They are mainly used for the transportation of food, household items, agricultural and sideline products or other LTL goods in the urban area, intercity, or the transportation between cities and suburbs. It provides a variety of solutions for the city transportation.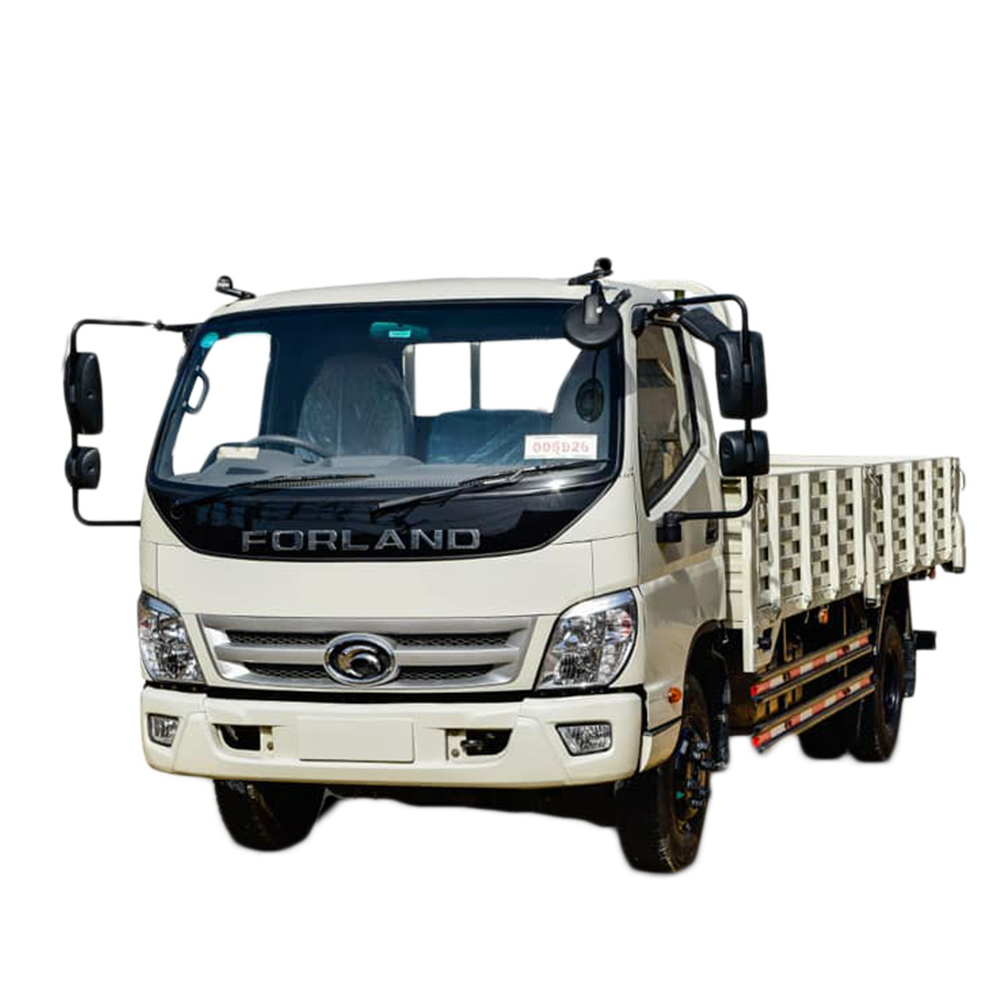 021-34553058, 021-34559710
Location
Address: 87/S, ALLAMA IQBAL ROAD, P.E.C.H.S., BLOCK 2, KARACHI
Open Hours
Mon:9am – 6pm
Tue: 9am – 6pm
Wed: 9am – 6pm
Thur: 9am – 6pm
Fri: 9am – 6pm
Sat: 9am – 6pm 
Sun: Closed